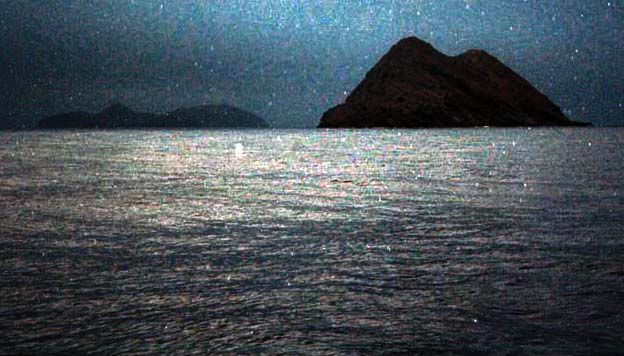 AEGEAN UPDATE – New rumors are spreading on what happened to the Aegean in this year's Newport to Ensenada race.  Many sailors have a problem with the "large ship collision" theory that caused the Aegean to sink with the loss of her four crew.  So what else could have happened?
The latest theory is the Aegean may have hit one of the Coronado Islands and sank leaving debris to float south.  Reliable sources are now saying the tracking system on the boat shows that the Aegean may have run aground on one of the Coronado Islands…so many questions and no answers, just speculation.
We are all saddened about this horrific accident and our sincere condolences go out to all the friends and family of the crew of the Aegean.   As sailors and racers who have sailed the Southern California waters for over 46 years this tragedy hits very close to home.
We continue to wait for more details from the US Coast Guard and the race authorities on what happened to the crew of the Aegean. Hopefully, the findings of the cause of the accident will prevent events like this in the future so that these sailors, with years of experience, their deaths will not be in vain.